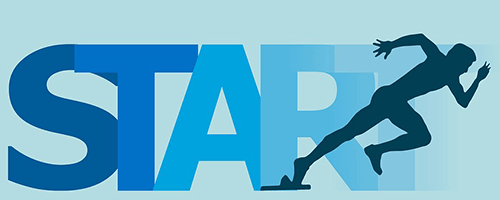 For many, the beginning of a new year is the perfect time to start a business. One of the easier and best industries to enter is the t-shirt/embellishment industry. In addition to being one of the easier industries to enter, the t-shirt and screen printing industries are both growing well right now and are projected to continue growing well.
If you're someone who's looking to start a business this year then below are 11 steps to help you get started down the path of creating your business. Whether you're looking to start a nationwide online t-shirt business or a local screen printing business, you can follow the steps below to getting your business up and running. We assumed that you already have your product or service defined before you even start through these steps.
A quick overview of the steps:
Create a company name and logo
Find a good location for your business
Determine your business type
Create a SWOT analysis (and update throughout the rest of the process)
Evaluate who your target market is
Assess your finances and the financial structure you want
Register your business
Determine if you need a tax ID
Get Licenses and permits
Market your business
Open and sell
This process will vary for some people of course since each process for starting a business is a little different but you will need to hit all these steps at some point in your process and most will follow these steps in this order.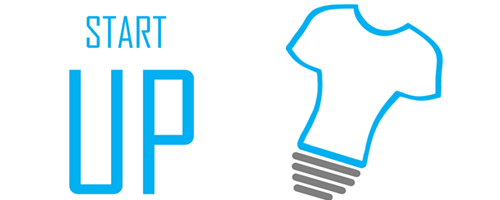 Company Name and Logo

For the first step in the process, you'll want to brainstorm company names and logos, if you have friends or family members who would like to join the process, then pull them in. A company name and logo are depictions of your company and are the first things that either draw people in or turn them away.

There are two ways you can go about creating a company name, you can do keyword research and find the best keywords in the industry or you can come up with a creative name that will not rank for keywords but will be a unique brand and will give your company personality from the start.

Using our own business as an example, we used T-Shirt Wholesaler to get the keyword rankings for our industry in the business name. Other businesses out there have created a brand around their company name like Zapier or Teespring.

When you create your business, you will also want to create your logo. Once you have your logo finalized you'll register the design with the copyright office so others cannot steal your logo. If you're a t-shirt business, you'll also copyright all your designs (and check to make sure you don't infringe on other copyrights).




Location

Next you want to pick a location for your business.

If you're an online business you'll pick your domain name and determine what platform you want, or if you're a physical store it means settling on a physical store location that will be easy to find, easy to access, and will be filling a need in the community.

If you decided to go with a physical location, you will want to have an online presence to help customers find you and verify that you are a real company.




Type of Business

No matter whether your location is physical or online, you will need to choose a business type. There are a few different types of business out there and each one is different. You can start a corporation, an LLC, a partnership, or a sole proprietorship and each is slightly different.
The type of business you want to start really comes down to how many people are running the business and how much legal protection you and your business will need or how much separation you want between your personal finances/ legal and your businesses.
Think long and hard about not just the first year but the first 5+ years to determine your desired growth and best business type for the long term.
Create a SWOT Analysis
After you have the foundation of our business set, you'll want to look into the marketing side of your business which will be covered in the next two steps.
The first step in your market research will be a SWOT analysis to determine your competitors, your Strengths and Weaknesses, and your Opportunities and Threats.
What you think your strengths, weaknesses, opportunities, and threats are will be impacted by your skills, other resources you have, your competitors, and your customers.
Constantly be referencing and adjusting your SWOT analysis as you continue through these steps and as you grow your business.
Target Market
Along with creating a SWOT analysis of your business you'll want to look at your target market.
Ask yourself:
Who will be interested in your product or service?
Where do they live?
What problem are you solving for them?
Why will they come to you rather than your competitors?
And what are their general demographics?
This process is called creating a buyer persona. Of course, there is no one buyer type who will be coming to you so you'll want to create around 5-6 buyer personas to cover the main buyer types that you'll be serving.
After you have a handle on who your buyer is, look back to your SWOT analysis to make sure there is nothing more to add or adjust. In particular, look at your competition, and your customer type in reference to your price point to make sure it's not too high (or too low) and adjust your branding or your pricing as needed.
Assess Finances
With your target market set, and an appropriate price range set for your products or services, take a look at your finances.
Tally up all the expenses for starting a business both one-time payments and recurring payments. Once you have the expenses outlined, look at your projected profits.
How much will you be likely to sell in the first month, 3 months, 6 months, and a year? Come up with projected profits and do a break-even analysis to understand the minimum and maximum projected earnings for the year.
Your break-even analysis will give you an idea of how much money you'll need to make in order to cover your startup and operating costs monthly and annually.
After you've determined how much money you need, how long it will take you to pay it off, and your general operating costs, you can determine which financial structure for your business makes the most sense.
One of the most common financial structures for t-shirt businesses and screen printing businesses is bootstrapping. Bootstrapping is using the financial resources you have. If you think you have more start-up expenses than you would like to take from your personal financial resources, you can look into getting a business loan which is another way small businesses will get money to start.
Register Business
Once you have the money to finance your brilliant new business you can register your business. Each state has different rules that the IRS covers on their site. They also have a breakdown by business type, and specific information for starting a business.
Once you register your business you may also choose to create a doing business as(DBA) which will be done around the same time as registering your business.
This is particularly helpful for sole proprietorships where the business name is usually the same as the owner. The doing business as will legally allow the individual to use the DBA name for opening bank accounts, writing checks, and entering contracts. It is not limited to sole proprietorships though, any business can use a DBA.
Tax IDs
Along with registering your business and setting up a DBA you may need to obtain a tax ID. You'll need to obtain the proper tax ID if you'll have employees. As an example as a sole proprietorship, you won't need a tax ID if you are the only one working in the business.
As with most legal situations though there are many exceptions to the rule and even if you start out as a sole proprietorship you may need a tax ID in the future. You'll want to know the exceptions for if/when your company changes to needing a tax ID.
Business Licenses and Permits
The last required legal aspect for starting a business is obtaining the legal permits and licenses for your business. You'll need to look at the licenses and permits for your state even if you are an online business or a business run out of your home. The Small Business Association (SBA) has an in depth look at the types of licenses and permits you'll need.
Marketing
With all the financial and legal work out of the way you're almost ready to open your small business! Before you open your business though you'll want to start advertising your grand opening and you'll want plenty of time to build up the excitement. This is especially important if you have a physical location.
What you can do is reach out to local newspapers, magazines, bloggers, and other local businesses to get the buzz started. You could create posters and social media ads to further publicise your business's grand opening. Don't forget to create swag for the event to draw people in.
No matter what, make sure that your marketing spend is within your limits and being tracked as best as possible so you know what works well for the future.
Open and Sell
The final step of starting a business is opening! This is the end of the launch process and the beginning of the business process. It may seem like now is the time to kick back and reap the rewards if you want to continue growing you'll need to continue planning your sales and marketing while balancing your finances and keeping up with technology changes.
As you move forward you will want to plan marketing campaigns, pound the payment to increase your sales, stay current with technology changes that customers will want, and make sure you're working within your budget.
After the setup process is done you will most likely want to delegate sections of your work to a lawyer for your business, an accountant for your business, and maybe someone to manage your website. You can then manage the marketing, sales, and customer service in-house.
Summary
When you're starting a business there are many aspects you need to juggle. It is not likely that you'll have all the skills you'll need and you'll need to outsource some of the work once you are up and running (if not sooner).
Likewise you cannot do it all in your business by yourself and you will need to partner with companies to get the best products for your business.
Whether you're creating a t-shirts brand, embellishing shirts, or creating promotional swag for your business you'll want to partner with a good reliable apparel source that can provide a variety of quality t-shirts, hoodies, tote bags, and blankets to name a few popular categories.
At T-Shirt Wholesaler we provide no minimum orders, with bulk discounts, and unlike other sites, we require no resale number for you to get started.
If you need suggestions for t-shirts to start out take a look at our Gildan styles guide, or you can look through our helpful customer reviews to find what you're looking for.
---
Related posts