Official T-Shirt Wholesaler Blog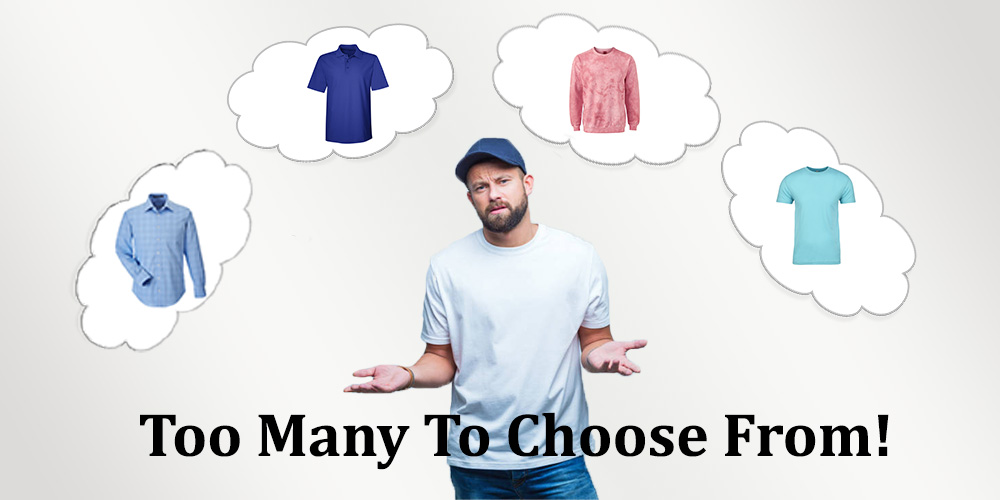 While buying wholesale clothing is a great move for your business or event, it's not always as straightforward as you may want it to be. Getting the ideal apparel is a big decision; you certainly don't want to make the wrong choice.
Fortunately, the T-Shirt Wholesaler team is here to help you choose your business apparel or event attire. We've knit together everything you need to know and consider to make an excellent decision for your blank apparel.
It's a Matter of Material
One of the first things to look for is quality material. Getting lower-quality fabrics will give you scratchy or uncomfortable clothing. Not only do you want a comfortable material, but every material will have different functions and strengths. For example, if you need to outfit a sports team or athletes, you will likely want something that has moisture-wicking polyester or a blend.
If you're looking for t-shirts to customize, specific fabrics will be better suited for different printing processes. Always ensure that the material you're looking at is compatible with your customization method.
Consider the Cost
We know no one likes to talk about the budget, but it's important to find apparel that fits within your financial parameters. We all like to save cash where possible, and buying wholesale apparel is a great way. Everyone wants a good deal when they look for clothing for a business or event. When you purchase, be confident that your per-unit cost is right for your finances.
Finding the right price doesn't have to be a chore, though. There are countless options for wholesale apparel for any budget. If something is outside spending limits, keep searching, and you'll find the right price.
Brands and Beyond
Though the brand name isn't everything, it can indicate quality. Some brands use better materials or a more thorough manufacturing method to create their apparel. Not all brands are the same. While, by definition, they produce similar products, the process will make a big difference in quality. Once you find a brand you like, you can reuse them for future orders and recommend them to others. A few long-time customer favorites include:
Though we offer countless top-notch brands, consider sampling a few options above for your next wholesale apparel purchase.
Avoid These Mistakes
Of course, there are some things to avoid when looking for bulk clothing. Before you finalize your purchase, review your checklist of everything you want in your blank apparel. After knowing what you want, avoid these mistakes, and you'll be all set.
Don't go with your first option immediately. Shop around to find the perfect apparel.
Don't buy the cheapest option just because it's affordable.
Don't compromise your "must-haves" for convenience or thriftiness.
Don't skip your research and potentially get something that doesn't work for you.
By avoiding these mistakes, you are well on your way to making the right choice for your blank apparel order.
Start Browsing Your Options
Head on back to the T-Shirt Wholesaler home page to begin your blank apparel buying journey.
---
Related posts