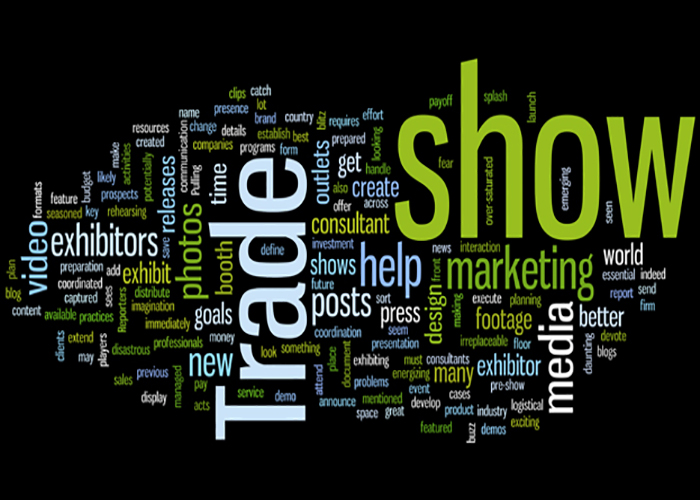 Trade Shows, whether you love them or not, are full of opportunities to learn, network, and invest in your business. They offer an opportunity for you to showcase your products, speak face-to-face with prospects and customers while bringing your brand to life. Whether you are an experienced veteran or new to the trade show circuit, it's a good idea to know what to expect and make sure you've put together a solid game plan before attending the show.
WHAT DO YOU WANT TO ACCOMPLISH?
Deciding what it is you want to accomplish for your business before attending the trade show is crucial. Ask yourself things like; what are my main goals for the show? Am I looking to prospect for new clients by building relationships, or should I just concentrate on making actual sales? Am I using the trade show as an opportunity to weigh the competition, build brand awareness, or underscore our market leadership? Once you've laid out your objectives for the show, you'll know how to properly plan.
PLAN AHEAD
To help make certain things go as smoothly as possible, pre-registration for the trade show is always helpful, avoiding the possibility of confusion upon checking in at the venue upon your arrival.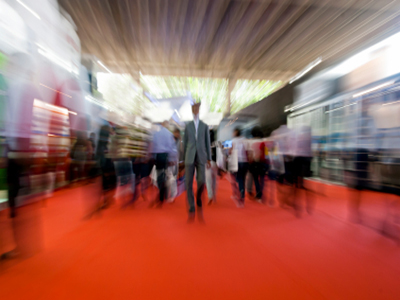 In advance plan on things you'd like to purchase, which vendors you'd like to visit, and the new product lines you'd like to observe. Don't forget to make any necessary appointments with vendors prior to your arrival in order to avoid any possible schedule conflicts.
Booking a hotel is one of the first things you should do. Booking a room at least 4 months in advance is highly recommended. You can check the tradeshow website to see if there are any discounted rooms at a nearby hotel. Be sure to make your reservations early so you can choose accommodations in close proximity to the trade show grounds to minimize travel time.
OPTIMUM LOCATION
You know the saying, location, location, location? This concept has never held truer than at tradeshows. If you haven't been at a particular venue, and you are given the option as to where to set up, you should arrive extra early so you can figure out the high traffic flow areas. By setting up in these particular areas, you will get much more exposure than by setting up your booth in that avoided quiet corner.
LOOK THE PART
Dress accordingly, you're representing your business, so you'll want to look the part. Wear business casual clothing that's comfortable, presentable, and be sure to bring a comfortable pair of shoes as you will be doing a lot of standing and walking.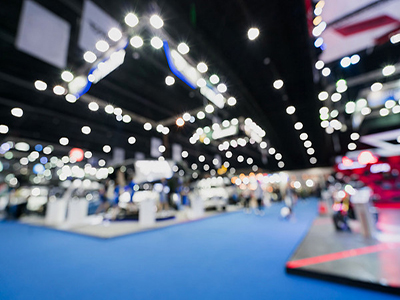 Also, it is a good idea to leave some extra room in your suitcase for purchases, samples, and catalogs that you'll acquire at the show.
BE CAPABLE OF CARRYING A LOT OF THINGS
Since you'll be able to see in which direction similar companies are going, as well as analyze what your direct competitors are doing, bring a large tote bag that will help you carry around all the swag and informational pamphlets you'll receive. This will allow you to gather all the information you can, all the while staying organized and professional.
SELF IDENTIFY
Upon entry to the show, you'll be given a badge with your name and company credentials. Keep this on constant display, so people feel comfortable when they engage with you. Vice versa, you'll be able to see specific companies or people that you'd like to get to know. You'll be meeting a lot of interesting people, so always have a surplus of business cards that you can pass out for networking purposes. There's nothing more embarrassing than reaching into your pocket to pass out a business card, and come up empty handed!
POST SHOW
Once the show winds down, you can finally sit back and relax. While winding down, I like to identify if I accomplished everything that I had come there to do. Also, I like to make a list of the people that I met that I'd be interested in pursuing a relationship with. It is beneficial to send these new friends an email within a week's time. That way your connection with them is still fresh and you'll have a higher likelihood of getting a response and thus furthering the relationship.
I hope this article was helpful and informative! As always, please let me know your comments, questions, or thoughts in general in the comments section below. Happy trade showing!
---
Related posts