Official T-Shirt Wholesaler Blog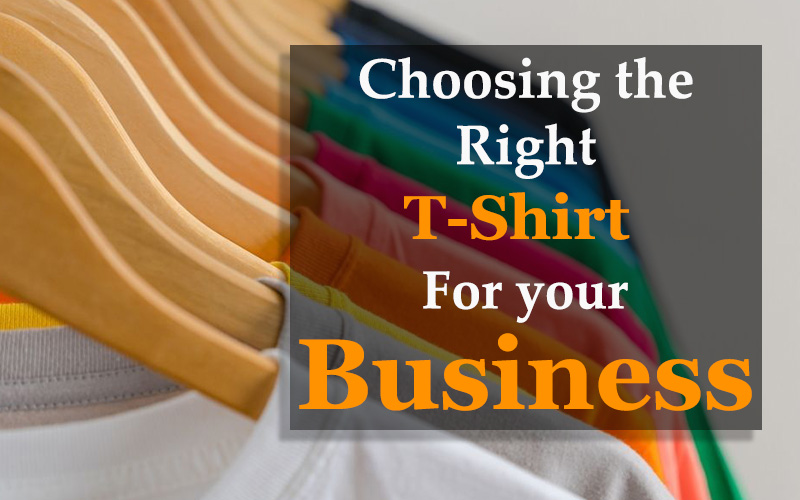 You have much to consider when looking for blank shirts for your business. Finding the right t-shirt is a big decision, and you want to get the perfect tee. Of course, you have plenty of options. But how do you narrow down the field to the right choice?
Fortunately, the experts at T-Shirt Wholesaler are here to help. We've got the inside scoop on everything you need about buying blank apparel for your business. We'll cover what you need to know, a few brands we recommend, and how to choose the right blank t-shirt for your business.
What to Take into Consideration
As a business, you must consider many things before purchasing. Your budget, audience, and advertising all play a significant part in your decision. As you sort through the thousands of blank t-shirt options, you can narrow down a few options with some of these factors.
Know your Target Audience
The first thing to consider is your target audience. You will look at kids' and youth shirts if your target audience is children. Russell Athletics or Team 365 should be on your list if you're shopping for athletes.
Your target audience will also determine the type of t-shirt you get. As you shop, you will need to consider the following questions:
Who will be wearing these shirts?
What are the ages and sizes I need to order?
How will these blank shirts be used?
Are there certain brands my audience will like better than others?
How durable do I need the shirts to be?
How comfortable do I want these shirts to be?
What materials will work best for the intended use of these shirts?
Considering your audience, you can eliminate many options for the right blank shirt. Understanding who will wear these shirts and why will help you make the perfect decision for your blank apparel.
Calculate Your Budget
Of course, you wouldn't make a purchase without considering your budget. A budget for your wholesale apparel order needs to include more than just the initial t-shirt.
Planning your budget for t-shirts is worth taking your time. Fully flesh out precisely what you are willing to pay and your spending limit. Once you've determined how much you can spend per blank t-shirt, you can add or eliminate brand options.
Here's a list of some of our favorite brands for different budgets to give you a head start.
You can find a range of prices within each of these Brands above. Based on your budget, you can choose to spring for the higher-end t-shirt options or something more cost-effective.
Branding and Customization Needs
As you narrow your search to the right blank t-shirt for your business, it's essential to consider what will be on each shirt. If you plan on customizing yourself, you'll want to ensure that the fabric suits your customization method.
For example, Sublivie is a fantastic brand option if you're using sublimation printing. These shirts are designed to work with sublimation printing, so they are the natural choice for that customization method.
Sample Different Brands of Blank Shirts
Of course, one of the best ways to find out which shirt is best for your business is to order some samples. Place a small order for some brands above to see which you like best. Once you're sure a shirt will work for you, place your bulk blank t-shirt order for your business.
---
Related posts