Official T-Shirt Wholesaler Blog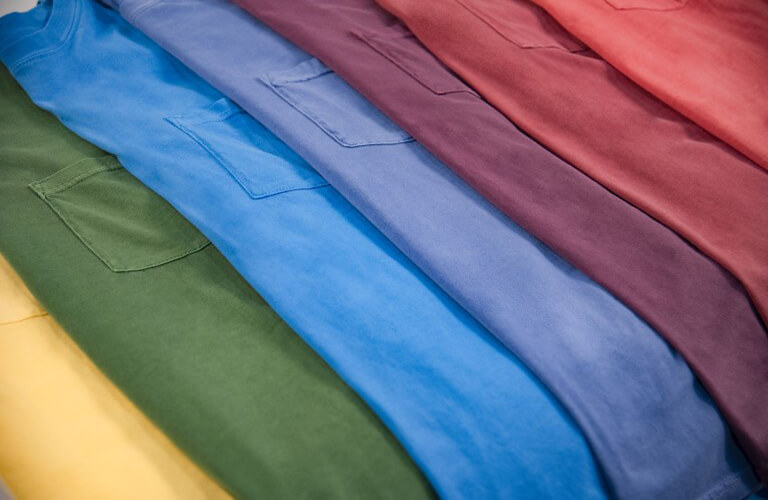 Next Level Apparel is known for premium quality in their clothing with the relevant, on-trend styles we all love to rock. The garment dye used in the "Inspired Dye Collection" from Next Level provides those highs and lows, jewel tone colors and classic fade that everyone is looking for in a vintage t-shirt.
In today's apparel deep dive, we'll look at everything that goes into this iconic retro t-shirt collection from Next Level Apparel.
What are Garment Dyed T-Shirts?
Garment dye takes coloring the clothes after they are already made. This softens the color and relaxes the texture. Coming right out of the box like your favorite shirt you have worn countless times, the Next Level Apparel garment dyed shirts provide an excellent backdrop for telling a much more vivid story for a brand.
It All Starts with a Quality T
Beside the awesome retro vibes you get from garment dyed t-shirts, Next Level continues to instill it's high-quality into every stitch. 100% ringspun cotton means Next Level Apparel's garment dyed shirts are wonderfully comfortable. The wide variety of colors with soft shades and finishes means these t-shirts truly embody everything you want in a vintage t-shirt. They come with a versatile unisex sizing and a boxier fit to make it easy to order for a crowd. A heftier weight of fabric feels more substantial for the wearer and is built to last even longer than it looks like it already has.
Get an insider's look into this unique faded garment every retro-lover is going to love with the video below.
---
Related posts