Official T-Shirt Wholesaler Blog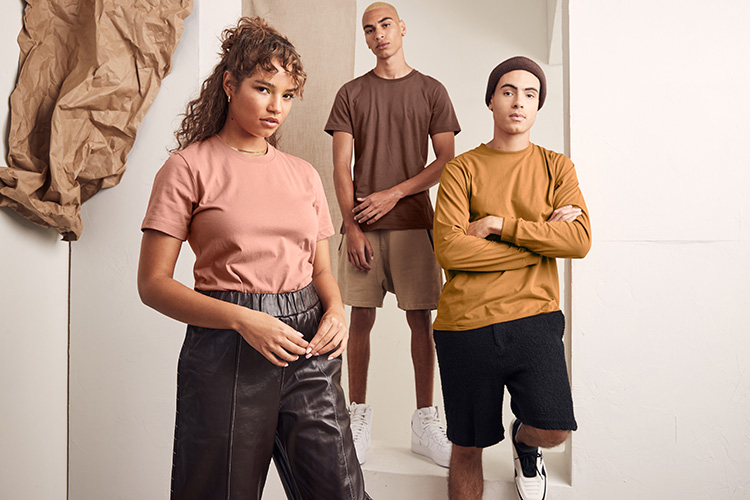 If you have ever looked for t-shirts for a large group or event, you have probably heard of Bella + Canvas. Known around the globe for their superior comfort and impeccable workmanship, Bella + Canvas t-shirts have become a MasterClass in stellar apparel. While others have tried to replicate it, the Bella + Canvas 3001 reigns supreme as the best shirt for groups, bar none.
What makes these shirts so great? Let's explore why we believe the Bella + Canvas 3001 is the best of the best when it comes to t-shirts for large groups. Here are our reasons why we love these tees and why you will, too.
Quality Work = A Quality Product
One thing that consistently impresses our customers about the Bella + Canvas 3001 is their superior artistry. Though they have not been in the business as long as some other manufacturers, Bella + Canvas has distinguished itself by prioritizing the quality of its product. Behind every product Bella + Canvas produces, they are committed to high standards and top-notch work. The 3001 is the prime example of how dedication to quality work leads to a consistently-superior product.
2. Unbeatable Comfort
A mainstay of the Bella + Canvas 3001 is their world-class comfort. These tees are super soft to the touch and have a comfortable fit for all-day wearability. This level of comfort makes the 3001 ideal for a diverse group of folks. Our customers are always impressed with how well these tees fit everyone perfectly, from petite sizes to taller-sized people. Because they fit a wide range of body types, the Bella + Canvas 3001 t-shirts are the ultimate tee for camps, church groups, and large events.
Bella + Canvas designed the 3001 t-shirts with comfort in mind. Every detail, from the side seams to the flattering silhouette, speaks of wearability and superior design.
3. Best Bang for your Buck
While there are cheaper options available, when you compare them to the Bella + Canvas 3001, there is no contest. The "lowest price point" shirts will typically have a boxy shape, are made with lesser-quality materials, and can be downright uncomfortable. However, the Bella + Canvas 3001 will have consistent product quality, always feel comfy, and be constructed to the highest standards. Remember, you get what you pay for, and cheaper is not always the best option. Don't sacrifice the comfort of your crew to save on your t-shirt budget.
4. Variety of Sizes
With shirts as comfortable as the 3001, you'll want to get some for everyone in your family or group. Fortunately, these premium tees are available in various sizes so everyone can enjoy their comfort. There are many options for infant and toddler sizes and youth and slim-fitted sizes for adults. Of course, there is also the classic 3001 for adults as well. No matter how diverse your group is, there is a Bella + Canvas 3001 t-shirt that fits perfectly.
5. Printability
Because the Bella + Canvas 3001 t-shirts are made from superior materials and design, they make a stunning tee for printing custom artwork. Ideal for a camp theme or business logo, these shirts are sure to be a knock-out smash with your crew. Best of all, folks will actually want to wear them outside of the event, creating a host of mobile billboards for your brand or message.
Get the Best Wholesale Prices on Bella + Canvas Shirts for Groups
Finding any quantity of Bella + Canvas 3001 t-shirts doesn't have to be complicated. Just check out T-Shirt Wholesaler's collection. We offer a full range of sizes at some of the best prices. Shop all the options and get the best shirt for groups, period.
---
Related posts