Official T-Shirt Wholesaler Blog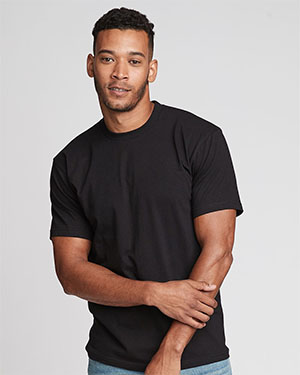 The Next Level Apparel 1800 t-shirt is the new king of the block for it's unique combination of value and style rolled into one. Next Level Apparel is known as the genius designer behind some of the industry's most fashion-forward t-shirts. With the 1800, Next Level has transcended into reinventing the realm of classic tubular t-shirts.
What is a Tubular T-Shirt?
Tubular t-shirts don't have side seams and offer the classic, comfortable fit everyone knows. With the Next Level 1800, the basic construction of a classic tubular has been elevated but stays true to the boxy shape tubular fans love. This transformation of the classic tubular fit is truly the next evolution in tubular t-shirts.
How it's Made: Next Level 1800 T-Shirts
You may not imagine it, but a lot of science goes into making the Next Level 1800. Careful measurements for the fabric to fit without side seams, knowing how the knit will shrink due to the temperature of the dying process, factoring in a myriad of fabric variables, and a host of other careful design tweaks all must come together perfectly in order to pull off this revolution in entry-level t-shirts.
See all your options and start your order for the Next Level Apparel 1800 Unisex Ideal Heavyweight Cotton Crewneck T-Shirt.
Watch How it All Came Together
The Next Level 1800 took a lot of design work in order to produce the classic fit beloved as skate wear, work wear, and all around comfort wear. Check out the video below to get an insider's look from Next Level on the fresh design considerations that went into making the new Next Level 1800 t-shirt.
---
Related posts