Official T-Shirt Wholesaler Blog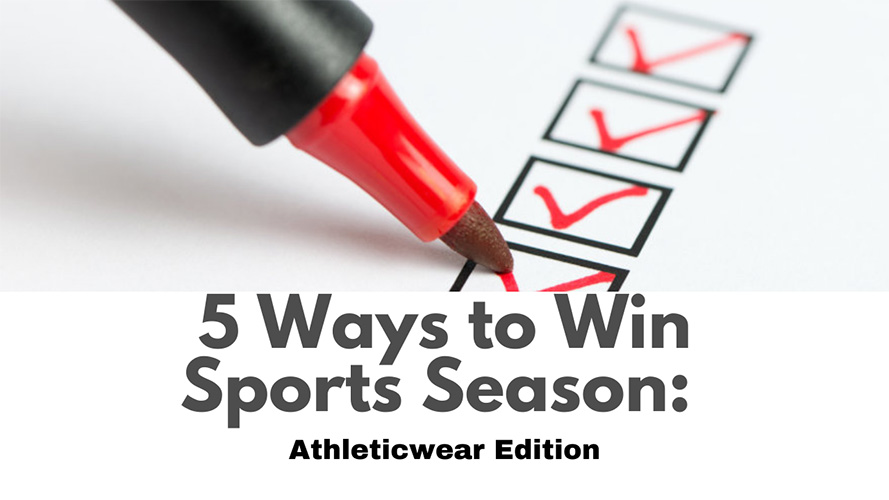 With basketball and football season right around the corner, it's time to start thinking about the best athletic wear for the sports season. Of course, a lot goes into making the right decision about your training gear. With so many options out there, our team figured we could offer exclusive insight into choosing the best athletic wear.
This blog covers some brands we love and useful tips for athletes. Here's everything you need to know about shopping for sports attire.
1. Brands Make A Difference
We harp on it a lot, but the truth is the right brand can make all the difference when it comes to athletic wear. You have your old reliables like Hanes, Gildan, and Fruit of the Loom. However, there are so many other options to check out, and it can be helpful to explore some new options.
Here are a few other brands worth mentioning:
Our list could keep going on and on with the brands we love, but let's dig into some advice about when you shop for athletic apparel.
2. Be Ready For All Seasons
While sports have distinct seasons, practice and training are year-round occurrences. Planning for all seasons is important when you shop for athletic apparel. This means you don't just buy summer gear but also look into jackets, sweatpants, and other options for cooler weather. Of course, tank tops and shorts are always a good option for keeping cool and flexible. Be sure your athletic wardrobe is well supplied with a variety of options for any weather conditions.
3. Manage Your Moisture
In the heat of the moment, don't let moisture steal the victory. Look for athletic wear made of 100% polyester or a polyester blend to help keep sweat and moisture at bay.
4. Stomp Out the Stink
In addition to moisture management, odor control is a real battle during training. Naturally, certain odors tend to follow if you work up a sweat. Look for options with antimicrobial features to help stave off the stench.
5. Look for the Best Bargains
Everyone loves a good deal, and there are many affordable options. Tackle the best bargains by shopping at T-Shirt Wholesaler for all your athletic apparel needs.
---
Related posts