Official T-Shirt Wholesaler Blog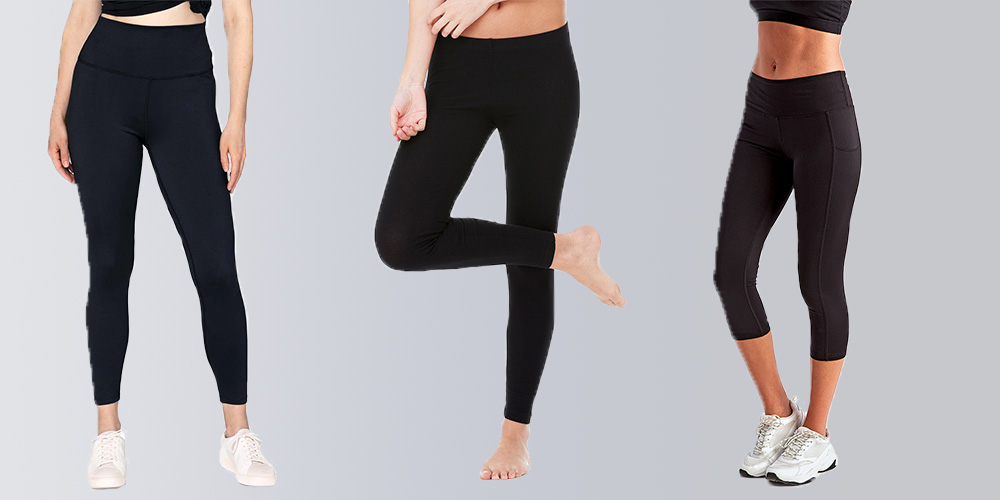 Whether you practice yoga regularly or love to feel comfortable, every woman needs a fantastic pair of yoga pants. Yoga pants are known for being intensely comfortable and flexible. With their form-fitting elasticity, yoga pants are designed to move with your body and hold their shape. This freedom of motion means that your pants won't sag or get twisted as you stretch from pose to pose. Yoga pants are designed with an elastic waistband to hold up to the most stringent yoga poses. All in all, you will love everything about these pants, whether you are a proper Yogi or a casual comfort lover.
However, a pair of women's leggings could easily fit the above characteristics to a "t". So, what makes leggings over yoga pants? The rule to remember is that leggings could be used as yoga pants, but not all yoga pants could be used as leggings.
Let's look at a few examples:
Bella + Canvas Leggings: we offer leggings from one of the best clothing manufacturers in the world, Bella + Canvas. Bella + Canvas designs some of the most comfortable, high-quality clothing pieces around. The Bella + Canvas 0812 Women's 5.3 oz. Biance Legging is made from the perfect blend of spandex and combed and ringspun cotton to be insanely comfy and ultra-stretchy. Don these leggings and you will be just as ready for yoga as a quick stop at the coffee shop.
Threadfast Apparel 280L Women's Impact Leggings: with recycled polyester and spandex, these leggings will feel great to wear and know your supporting sustainability. The fabric stretches without sagging and provides maximum freedom of movement through even the toughest activities. With several colors and styles to choose from, Threadfast Apparel shows leggings can be so much more than black.
TriDri TD533 Women's Three-Quarter Performance Leggings: also utilizing eco-conscious recycled materials, the three-quarter leggings from TriDri are made to perform athletically. The perfect apparel for runners or hitting the gym, these performance leggings have soft-stretchable fabric to keep up during extreme workouts.
Now, certain yoga pants styles can certainly be in-line with the above. However, there are many yoga pants that are completely different style all their own. Flowy yoga pants, "harem" yoga pants, "bohemian harem", palazzo pants—the list goes on for the casual style of flowy pants that many associate with the practice of yoga.
Bottom line, while yogis can wear everything from athletic shorts and performance t's to traditional yoga attire, there are many occasions where these apparel choices simply aren't leggings. We hope this quick assessment of yoga pants vs leggings was enlightening and aids you on your own apparel journey.
---
Related posts