Official T-Shirt Wholesaler Blog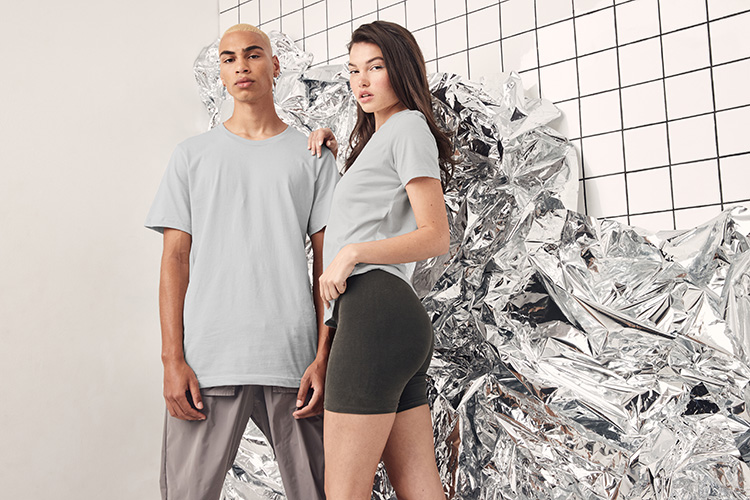 If you run a screen printing business, you are probably always on the hunt for some super soft t-shirts for screen printing. Getting that perfect combination of comfort and quality is a rare treat. That's one reason we decided to create a guide to some of the best picks for super soft t-shirts for screen printing.
Whether you have a screen printing business, a large group event, or a family reunion, everyone can benefit from knowing about these incredible t-shirts. This blog will discuss our picks for the best soft t-shirts, what makes them so great, and some of the brands we love. Get ready to get comfy as we snuggle up with some of the world's softest t-shirts for screen printing.
Our Favorite Super Soft T-Shirts for Screen Printing
Let's talk about some of the top choices for soft and comfortable tees. While there are many others we could list as our top picks, we have pulled a few out of our closet to highlight. These t-shirts are all top-notch in quality and comfortable wearability. From the moment you feel these remarkable tees, you will feel at ease and fall in love with them.
Bella + Canvas 6004 Women's "Favorite Tee" 100% Cotton T-Shirt
First up is this spectacular Bella + Canvas tee. Bella + Canvas is known for their premium materials like 100% combed and ringspun cotton. For the Favorite Tee, Bella + Canvas uses 30 singles of cotton, meaning that they have a higher thread count.
These showstoppers are among the elites of super soft t-shirts for screen printing, all-day wearability, and an overall pleasant hand feel.
Next Level Apparel 1510 Women's "Ideal Tee" T-Shirt
Next in the lineup are these comfy Next Level Apparel t-shirts. Made with the perfect blend of combed/ringspun cotton and polyester lightweight jersey, these super comfortable t-shirts are genuinely ideal for a soft, everyday outfit. Next Level Apparel lives up to its name with these naturally moisture-wicking tees. Designed with a high thread count of 30 singles, you will love how you feel in these super soft t-shirts.
Gildan 64000 Softstyle T-Shirt
Rounding off our shortlist are these noteworthy shirts from Gildan. Gildan is known worldwide for its iconic yet affordable line up of t-shirts that are durable and super comfortable. These tees are made with 100% ringspun cotton (with a few cotton poly blends as well) and make the ideal super soft t-shirts for screen printing or discharge printing.
What Makes the Perfect Super Soft T-Shirt
So, what do you want to look for when trying to hunt down the perfect t-shirts for screen printing? Here are the best ways to tell if a t-shirt will be well-suited for screen printing:
High thread count: One of the best indicators of the quality of a tee is the thread count. The higher the thread count, the softer the shirt will be.
Materials: Look for materials that produce quality garments like cotton, polyester, and blends.
Brand: Check out the manufacturers and make sure they are top-notch.
Preshrunk: It is always a good idea to wear a preshrunk shirt. That way, your screen printing will not be messed up by the shirt shrinking in the wash.
Some of our Favorite Brands
We have given you some examples of super soft t-shirts for screen printing in the quick list above, but here are some of our favorite brands:
Though these are just a few of the super soft t-shirts for screen printing that we offer, we hope this helps you find the perfect tees. Check out all our t-shirts for more options.
---
Related posts