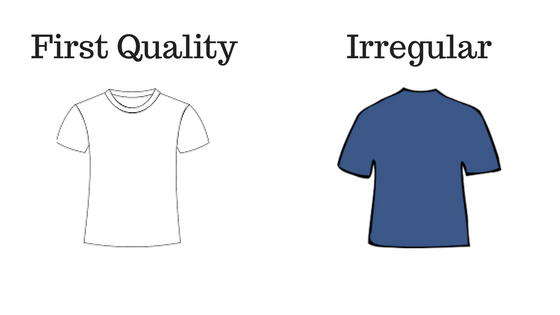 The Difference Between Irregular Shirts and First Quality Clothing
Being unique or abnormal is great especially when it comes to fashion. You may even like to create your own shirts or knit to create your own style and looks. organic cotton But in fashion even when you are looking to be unique or stand out from the crowd, it doesn't mean that you want your clothes to be irregular, you want your clothes to start out first quality so they look their best from beginning to end. It doesn't matter if you're looking for that perfect white t-shirt for summer, that colored tee to make into a DIY shirt or shirts for promotional material.
When looking at wholesale t-shirts a lot of people wonder if they are irregular, or some of you are like me and shopped ignorant of what irregular clothing was. Well we can tell you for certain that T-Shirt Wholesaler doesn't sell any irregular clothing. It is all first quality.
But what is really the difference between irregular t-shirts and first quality clothing?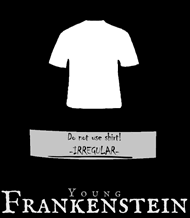 Irregular Clothing
Irregular clothing is apparel that didn't pass the quality inspection in the manufacturing process and are being sold at a discount due to their imperfections. Irregular clothes go by many names so some stores might call them factory second, seconds, or factory rejected.
For an article of clothing to be considered irregular it only needs to have a slight change from what the article is supposed to be like a tag that says the wrong size or maybe a seam that is double or something simple. Some though are more messed up with one sleeve being longer than the other, or a hem that isn't even. When buying irregular items be sure to look them over thoroughly to make sure you're actually getting what you want.
Irregular clothes can usually be found at stores like Ross Dress for Less or TJ Maxx.
First Quality Clothing
First quality clothing is the exact opposite. First quality means that they passed all quality inspections with flying colors. First quality shirts are strong, have all their seams in the right place, the material is the symmetric on all sides, and the color is even and correct all over.
First quality shirts do tend to cost more since they have no flaws but they stand up to the test of time since they started off with no flaws so it's a worthy investment. But if you shop at t-Shirt Wholesaler you can get the best of both worlds where you get the insanely low prices even for an individual shirt, with the first quality style to keep your fashion on point all season long.
You can find a variety of products, styles, and colors on our site that are all first quality and will meet your clothing needs.
---
Related posts