Official T-Shirt Wholesaler Blog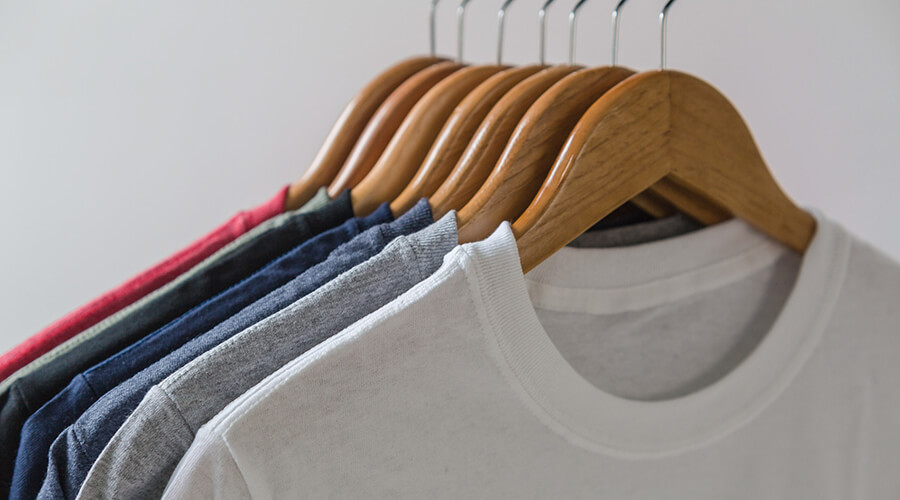 Hey there, hero! Who, you? Of course you! But even heroes sometimes need help. And we're here to make you look like a hero, no matter who you are. Here's how using us can make you a wholesale hero.
Who Are You?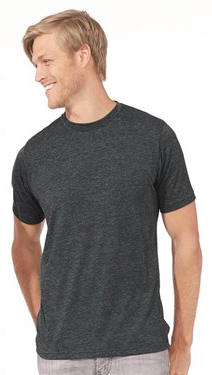 So, welcome to wholesale t-shirts with so much more than just tees. Who's buying wholesale and why? And if it's not you, should you be? We're here to help you determine just that.
Are you the guy or girl of all trades at a company, doing it all, whether it's ordering promotional gear to giveaways for the upcoming expo? Wait, that expo is next week? Oh, it's not too late to order logowear and promo t-shirts, and a lot more products you'll love so much you'll hate to give it away. Perhaps start with a blank tee that takes printing like a pro? We've got you covered.
Are you the boss of it all, down to every last detail, like even making sure your employees' uniforms showcase your company as well as you do? Either you—or your poor accountant—have probably sweated the idea of costly apparel versus cheap-looking goods with, ack, your company's name on it. No more waging that war. Our assortment of polo shirts is perhaps a good place to start. We've got the good goods, guaranteed.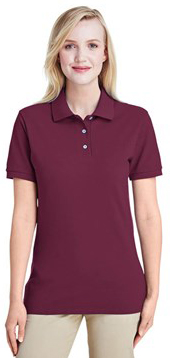 Are you the reluctant and overwhelmed volunteer? Maybe you were all for starting a kickball league, but somehow you drew the short straw in actually obtaining team jerseys. Hey, there was a reason no one wanted that job—it looks hard right now, right? No, you can't make the team shirts versus skins, especially if it's a co-ed league. You might want to to consider a raglan t-shirt. We can make choosing your team's t-shirt as easy as you want it to be.
Are you a printing pro? Starting out at a local booth or slaying it big-time online, your print may be fresh, but your canvas has stand up to your fiercest designs. Your craft is easier with guaranteed brands, but you've got to watch your profit margins. We keep those ledgers out of the red and into the black. Better, we can point you toward trendy tees you can actually afford that'll have your designs hopping off the shelves. Everyone's in love with tri-blend t-shirt. Put in your print on the trendiest tee out there.
Are you a layer lover? Did you stumble across the land of wholesale to find you can find the best brands at crazy low prices to fill your entire wardrobe? From tanks to t-shirts, hoodies to hats. Any other article of apparel you can either pile on yourself or your shelves, you don't even need to leave your home. We'll help you fill your closet in the comfiest clothes. For example, welcome to the home of the hoodies.
Or are you a lot of these? Then you're definitely in the right place.
Here to Help
No matter who you are, let us help you become that wholesale hero. Are there other wholesale companies out there? No way. Well, maybe. But let us tell you how we can help you save time and money, how we offer traditional to trendy pieces in the brands you know and love, and how we'll make ordering easy through us. You know, us, the only wholesale company you really need to know.
Money Matters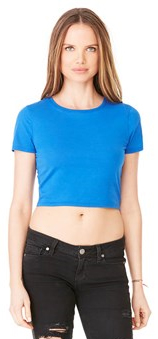 Cheap's a four-letter word around here. Okay, actually five letters, but it's still a bad word as far as we're concerned. Why? Well, what do you think of when you think of cheap? You probably are thinking that you get what you pay for, don't you. Well, not here. You actually don't get what you pay for—you get so, so much more. Buying from some no-name company makes the cheap come out expensive. Not us. We're about great quality at great prices, so let's break our costs down for you.
Have you actually seen our prices? Go on, look. Yeah, seriously. Here's how we can do that. We'll let you in on our worst-kept secrets ever. We can offer the lowest prices available because we work directly with manufacturers and vendors. We buy in bulk so that you don't have to, if you don't want to. Buy a little or buy a lot. We consider ourselves pretty cutting-edge that there's no minimum purchase. Of course, we're going to keep throwing discounts your way if you want more, but want one specific tee? Literally, one and done, if you'd like. And if you're up for hundreds, we'll be able to service you, too, at a deep discount.
And if you're just following trends with a tee or two, when's the last time you saw something at this price on any store shelf? You're free to try trends without fear.
Quality is King
Again, we don't like the word cheap because it means you're choosing quality over cost. We don't make you do that, ever. Hey, would Gildan ever make you do that? Jerzees? Bella + Canvas? Anvil? It's already overwhelming, isn't it. The point is that these are bestselling, household names with major reputation. We also carry Next Level Apparel, Hanes, Fruit of the Loom, Comfort Colors, Econscious and other high-quality brands you know and can count on. We wish we could list them all. That we can offer brands you know will never let you down at our prices? Well, you know why you'll never have to choose cost over quality again. Will these brands ever let you down? Nope. And neither will we. We stand behind our brands.
Just Your Type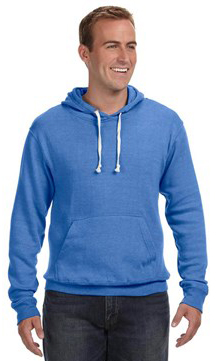 Yeah, we bragged on our brands. Who wouldn't? But even though we offer the almighty t-shirt in so many brands, we don't stop there. This is why offering so much product even beyond tees is also our thing. Think wholesale apparel, including sweatshirts, sweatpants, long-sleeve tees, hoodies, hats and more. We're geared to offer gear to businesses and consumers alike. What's that mean to you?
Are you a business that wants to keep it cool and comfy? Oh, please buy a t-shirt to have printed or even embroidered. Does your company keep it casual? A quality printed hoodie means you mean business. And we even have the best professional gear in button-up t-shirts, polos and more. Anything in print or embroidered on quality gear keeps your business looking professional.
For our friends in the printing business, this means you can choose between a plethora of blends, styles, colors and cuts among all of our great brands. And rebrand as you like. You no longer have to choose a standard blank, unless it's exactly what you want.
And speaking of blends, styles, colors and cuts, don't forget trends. You, the consumer, might just stop by for the blank t-shirt you adore, but there's so much more. Thanks to carrying brands that are actively tracking trends, you can afford to try the latest thing, because guess what? We carry it.
Stop the Shop
We live in a magical time where we can buy almost anything online. And while we still highly encourage you to visit our favorite printers who offer one-of-a-kind work, why shop for a blank in any store? We buy in bulk so you'd be able to shop and ship, ASAP. If you're having a clerk pull a hundred white t-shirts from the back of a box store, that's no bargain for you or them. Genuinely. It's going to cost a small fortune and a ton of time. Remember, time is money. And here's the luxury of shopping with us. You have your choice of getting in and out quickly, or taking your time in perusing all of our products, all from the comfort of online.
Ships Ahoy
Wait, you still haven't placed that order for the expo? And hey, the kickball league's first game is coming up! Well, here's why we told you we had your back. We offer insanely fast shipping. If you're under tight constraints, we can ship within one business day. Because we have warehouses located all over the U.S., we'll make sure we have the inventory, and you'll receive your orders in two to six business days. Tighter constraints? For even faster shipping, if you place your order before 11 a.m. PST, we'll ship your order the same day.
We Mean Business
Oh, we should add, we might be a little fun and games with you here, but when it comes to handling your order with professional care, we're all business.
We have courteous and knowledgeable staff on hand to assist you with any order. Live chat on our website with our trained customer service reps, feel free to call us at 1-800-332-6576, or choose whether you'd like a call or an email through our online contact request. Point is, you've got the attention of a live person who'll be happy to walk you through any question, concern or simply helping you place an order.
Are you finding yourself wanting to be a wholesale hero now? Make it wholesale, with us. And remember, we're here to help you become a wholesale hero, anytime.
Hey, thanks for the read! If you love our blog, you should totally sign up for our emails chock-full of coupons, savings and more awesome content from us here at T-Shirt Wholesaler. That's what you came here for, right?
---
Related posts