Official T-Shirt Wholesaler Blog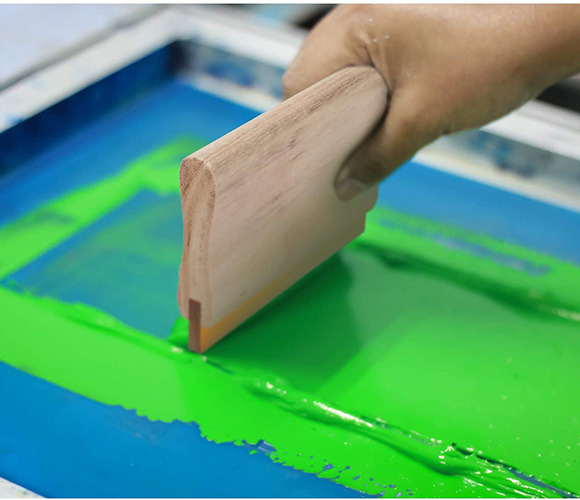 You can drive yourself crazy trying to get the perfect print. There's a lot of different variables in screen printing including fabric choices, design choices, ink, and more, but knowing a few best practices to employ can make all the difference. Today, we're taking you behind the scenes with t-shirt screen printing tips from top pros so you can pull off that perfect signature looks every time you print.
Taking Your Print from Okay to Great Takes Purpose
Any kind of screen printing needs to be done with a purpose and specific to its audience. Consider what type of fabric is being employed, where the garment is destined for, and the intention of the order. When considering your shirt, a fantastic base shirt that turns heads, gets noticed, and is a joy to wear is one of superior quality like the Bella Canvas 3001.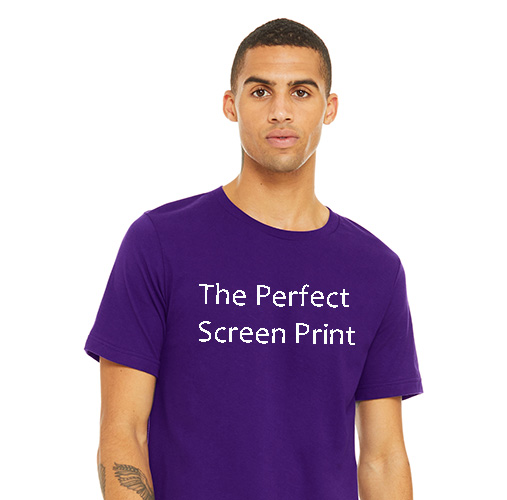 It All Starts with Design
Great prints are made, not born. The end use of a t-shirt must be considered during the design. Again, everything is intentional. Think about the styling used in the graphics, types of inks, even how the garment is fabricated, which are all heavily influenced by the type of shirt that's being created. For example, if you're designing for a company's softball team, you don't want a big block of plastisol ink over the chest. Employing both functional and fashionable garments requires designs that support the purpose of the shirt.
Know Your Ink
You need to work with designers that can see the end goal and create designs that work for that purpose. Consider the type of ink and process that needs to be used. If you're working with a big brand that wants a consistency in tone, you may want to look at plastisol inks to ensure quality. A certain type of shirt is going to hold better with different inks. Using 100% cotton like the Bella + Canvas 3001 is an easy way to gain consistency across the board.
Mesh Count Matters
You also need to be considering the mesh count used in screen prints. Details matter here as different mesh counts produce different results. Certain meshes hold water-based ink in better. With these, you want good saturation of ink on the garment so should look at 156 or 200 mesh counts. With others, using plastisol like when there are lots of half tones you're also going to need a higher mesh count. Bottom line, know how mesh count affects your chosen medium.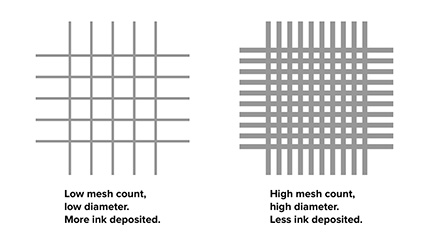 Pro Tip: Use Squeegee Edge
During the print process, you want to use the sharp blade part of the squeegee so it sheers off the ink instead of mashing it in. Too much pressure and a mash will completely distort the print. You definitely want some pressure to drive in the garment for saturation but make sure you don't bend the squeegee. Plastisol requires a little less pressure as water-based ink is being driven in so here, too, you need to know your inks.
Achieving the Proper Cure Temp
Most inks cure at 320 degrees which may require a longer dwell time for discharge and water-based inks. 212 degrees is ideal and you might need to slow down belt speed to keep it in the dryer until it heats up to 320. Use a temperature measuring device to ensure consistency.
Check in with Your Customers
Finally, see how it was and ask for reviews. Learn about ways you can tweak the process to make it even better. For an insider's look into the process, check out the video below:
---
Related posts