Official T-Shirt Wholesaler Blog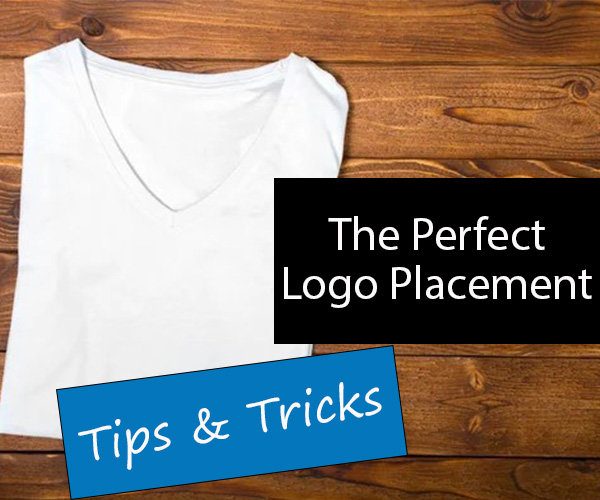 Let's be honest, the placement of a logo can make or break a t-shirt. Striking that right balance of size, readability, and location can sometimes be tricky. Luckily, we are experts on all things tees, and have created this resource for our beloved t-shirt printers and custom designers.
In this blog, we'll get back to the basics of t-shirt logo placement and give our recs for the best t-shirts for printability. Get ready for some of the best t-shirt design tips as we discuss perfect t-shirt logo placement.
Location, Location, Location
Let's repeat it for the kids in the back: your logo's location is one of the most important factors when designing a custom t-shirt. While there are several options for the location of your logo, sometimes it's best to stick with the classics. There's no need to rewrite the rules when placing your logo.
Some locations for your logo should be as follows:
The center of the shoulders: The back of the t-shirt is often the most logical place to showcase a large logo. The wide-open canvas lends itself to the emblems and images that will fill the entire space. This ensures that your logo can be seen and is the show's star.
The center of the chest: Directly opposite the back shoulder placement, the front, and center of a t-shirt is a great place to show off a logo. The front of the t-shirt allows for different-sized logos to be well-seen by anyone.
The front pocket: For t-shirts with front pockets, placing a smaller insignia on the pocket is a great way to add a pop to get your shirt noticed. Putting a logo on the pocket is often combined with a larger logo on the back of the shirt, but can be a standout all on its own
Sizing
Of course, the placement of your logo will largely depend on the size of your logo. A smaller logo often is best placed on the front pocket, front center, or front off-center.
Readability
Paired tightly with sizing, readability matters. After all, if no one can read your logo, what's the point of displaying it? As you look at placing your logo, it may not be seen as easily if it's too low or too high on a shirt. Ideally, you want your logo to be as close to eye level as possible so it has the best chance of catching the eye of a passerby.
Our Recommendations for the Best T-Shirts for Customization
These are excellent choices if you need some direction on what shirts are best suited for customization. Any one of the following would make a stellar t-shirt for logo printing. Of course, you can always check out our best-sellers for more options.
---
Related posts