Official T-Shirt Wholesaler Blog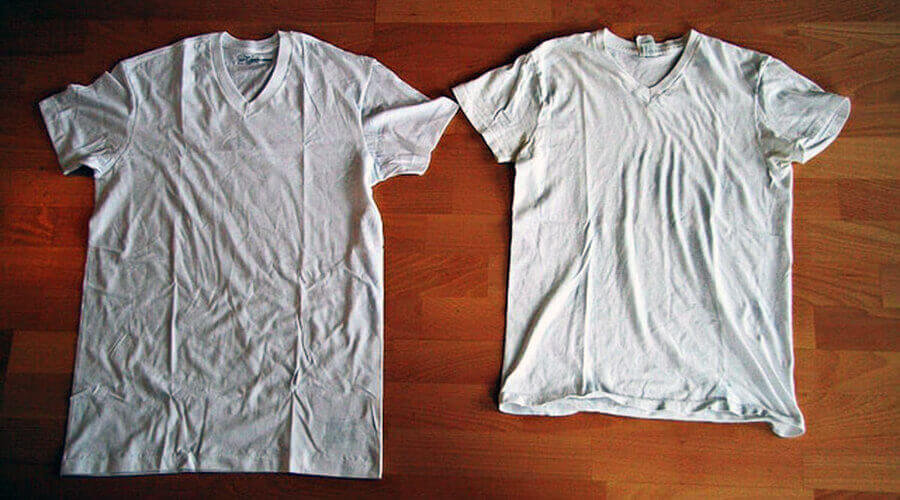 Throughout the centuries, historians, scientists and treasure-hunters have been in hot pursuit of the Holy Grail. Indiana Jones promised it was his last crusade. Monty Python's King Arthur and the Knights of the Round Table went on a very silly search. Some Spanish researchers say the Holy Grail has been found. We agree, the holy grail has been found! But the holy grail is something very different to us.
Of course, these days, the search for the holy grail is used to describe the pursuit of anything of the greatest worth. And do you know what the holy grail is here? It's the perfect fit.
What is the perfect fit? Well, carbon dating or banging two coconut shells together won't help in this search. You've found the perfect fit when you try on a t-shirt and you never want to take it off.
But do you know what it's like, ruining your holy grail? It's as if those Spanish historians were using the Holy Grail as a spittoon. It's practically sacrilegious when you shrink that shirt. Or sweater. Or, gasp, even a hoodie.
We've all accidentally done it, we've shrunk that t-shirt, ruining the perfect fit. Join us on a quest. Not just to find the perfect fit—but how to keep it.
Clothes-Minded
Finding the perfect fit and not shrinking that tee have a lot in common, actually. We could just tell you you've stumbled into the land of the best and brightest brands and call this quest over. But your favorite fit is yours, entirely. It's completely subjective. Then again, we could simply tell you to always follow your tag's laundering instructions marked clearly on the label, quest complete. But we've still shrunk anyway. Let's get a little more in depth about true choice and care. It's not back to basics. It's beyond.
Material Matters
You might not shop with materials in mind, but since, ahem, we consider it our area of expertise, let's do a quick rundown on our favorites, what you can expect, and what might be the right material for you.
Cotton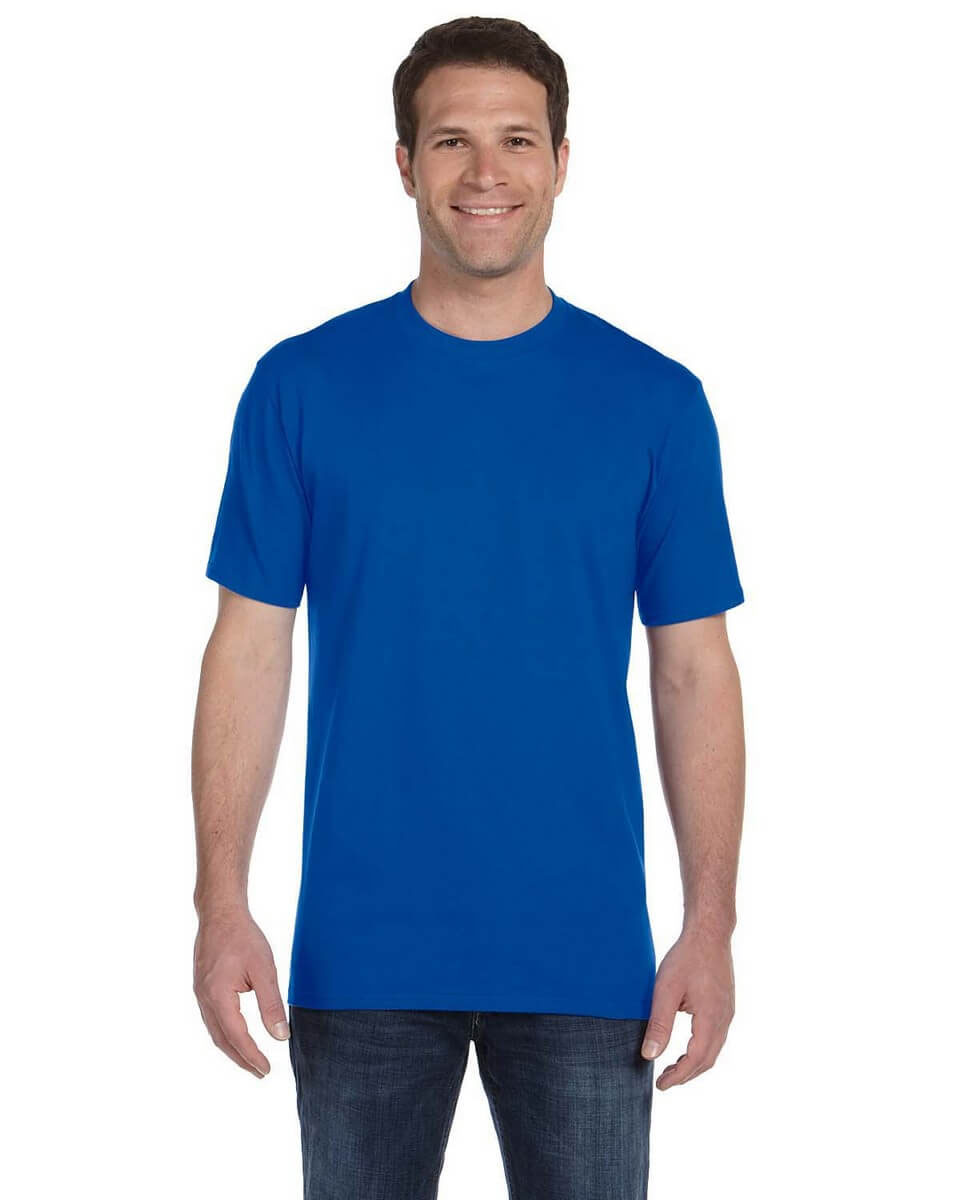 There's so much more to cotton than just the 100 percent you might find on your tag. Cotton used to get a bad rap for shrinking, and for good reason. Caring for cotton was almost like caring for cashmere. Or a baby. At least a puppy. Anyway, there was a lot of commitment to keeping cotton pristine. And who needed that? The beauty of cotton was supposed to be its simplicity. The minute you start line-drying your favorite cotton t-shirt, the ease is over. If you're the type who takes your favorite tee that seriously, gold star. But why? Here's some cotton quick tips.
The word "preshrunk" is a gamechanger. Look for it, it's in some of our favorite products, like our Anvil 780 Adult Midweight Combed Ringspun T-Shirt. Let's review that 100 percent preshrunk cotton construction. The understated art of preshrunk apparel is that it's been put through a machine that compacts the fibers tightly together. Shrinking itself is this exact process, removing the space between stitches. With the preshrunk process, you're letting an expert machine properly shrink that shirt before it ever makes its way to you. It's preshrunk to perfection.
Now preshrunk isn't absolutely foolproof, but stay tuned. We have some tips on clothing care later.
Tri-Blend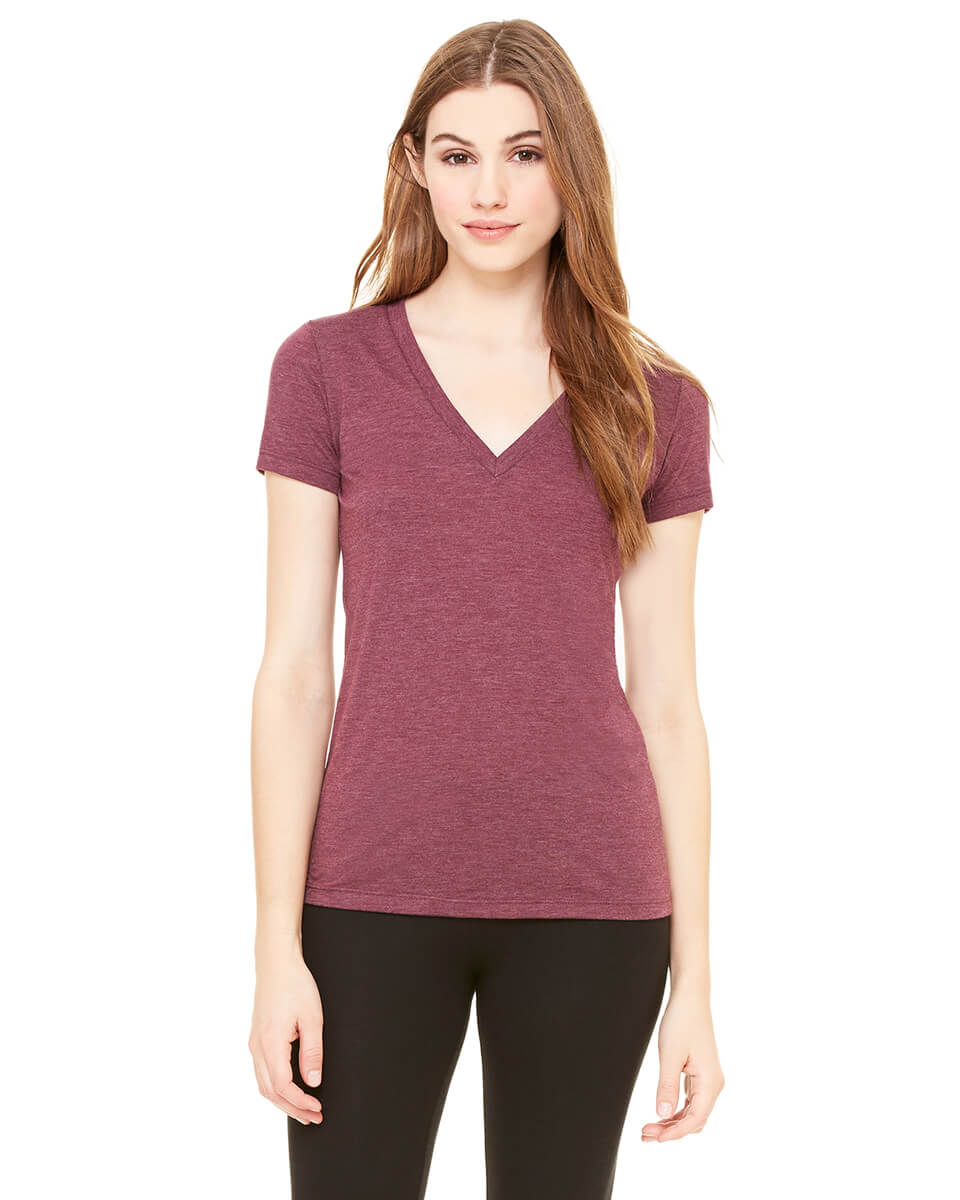 Yes, tri-blend tees are noted for their indisputable softness, but there's also the simplicity of care. While brands can't quite agree on an exact percentage that makes up a tri-blend, it's always a mixture of polyester, cotton and rayon. The industry standard is 50 percent polyester, 25 percent cotton and 25 percent rayon. We're throwing the best of three fabrics your way, and just one of those benefits is how forgiving your favorite tri-blend is when it comes to laundering.
While there's always the potential of shrinkage, the blending of polyester and rayon make this real wash-and-wear care. If you're the type who doesn't want to give much thought to laundering, check the label for a tri-blend. We present you with the Bella + Canvas 8435 Women's Tri-Blend Deep V-Neck T-Shirt. Bella + Canvas may not have written the book on tri-blends, but it's one of the post popular brands for utilizing this blend. Is it still possible to shrink this shirt? Ha! We almost dare you to try.
Man-Made Miracles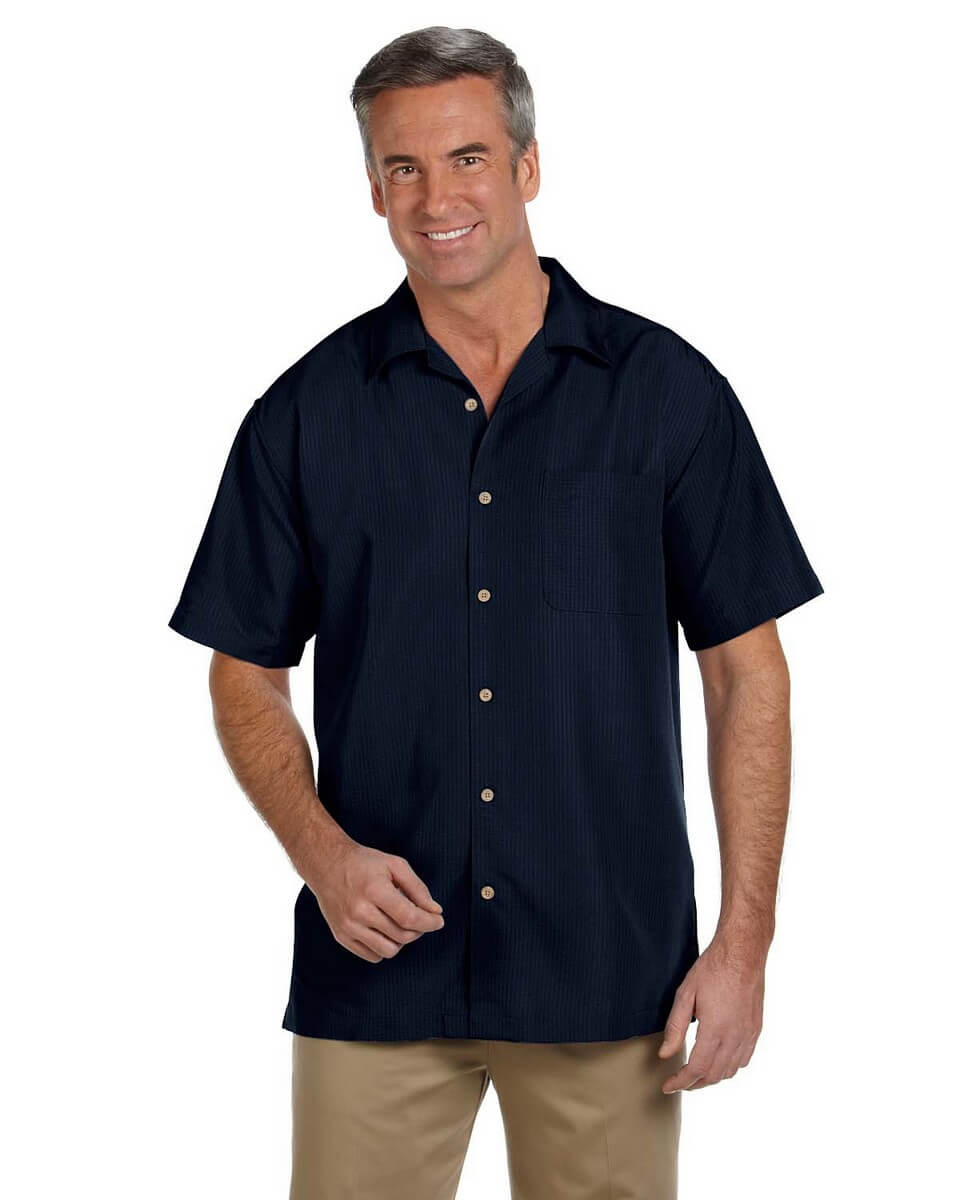 This huge shout-out goes to all our favorite manmade materials—such as rayon, polyester, nylon—these are our heavy-hitters. Each was designed with a specific purpose in mind, but when it comes to care-free laundering, these are the unshrinkable. Pull them, heat them, beat them—heck, wash them on the surface of the sun. That perfect shape isn't going anywhere. And we really are a one-stop shop for all things apparel.
You know we have a shirt to show off, the Harriton M560 Men's Barbados Textured Camp Shirt. With its 70 percent rayon and 30 percent polyester blend, stay on trend, friend, without being a shapeshifter.
Just the Hacks
We've covered our main materials that we offer to give you a good idea of matching a material to your lifestyle. Still want to choose your fabrics with limited care? Here's some life hacks on how to still cheat those laundering instruction tags.
Washed Up
The poor dryer gets a bad rap. When you think of shrinkage, that's probably your enemy number one. Don't get us wrong. We'll get to the dryer soon enough. But what's our favorite t-shirt's first stop in the act of laundering? That's right, the washer.
In our first life hack, we're about to tell you something shocking. In fact, some of our mothers and grandmothers might call it downright heresy. You might have been taught that to truly get your clothes clean requires warm or even hot water. Hot water is supposedly the only way to really remove odors and tough stains. Even if you were digging ditches all day in one of our t-shirts, we might beg to differ. When you've set your favorite apparel to the dreaded warm or hot cycle, you've already set up your shirt for a shrink. Don't wash on warm. Don't even think of hot. Our washing machines and dryers have come a long way since the advent of the electric washing machine in 1908 and automatic washing machines in 1951. We might be doing better by going down to the river to wash our dirty clothes there, because at least the river is cold. Myth-busting time. Does our washer have that hot setting? Great! Use it for anything you need super-sanitized. However, choose a chilly cold for your everyday favorite wears.
Another strike against the washing machine? Agitation. You'll certainly feel agitation at a shrunken favorite t-shirt. If you have a high-efficiency washing machine, we'll come back to you. In the center of your standard washing machine is a drum with a paddle in the middle of it. What's it called? An agitator. Really. And that's what turns your clothes in the water, but that movement that causes your clothes to get clean can also take a toll on your tee. Even a high-efficiency washer twists and turns your clothes. Remember that perfect fit? Reprogram your brain to use a light setting on cool wash. A proper wash is the first step toward caring for your clothes.
If you're still washing on hot and high agitation, don't come to us hot under the collar and highly agitated.
All Dried Up
Yes, as heat is the main culprit for shrinkage, the dryer always gets blamed. We might have smirked a little earlier about line-drying your favorite t-shirt as an alternative to shrinkage. Hey, people rave about the so-called smell of line-dried laundry. We applaud those laundry enthusiasts, but don't you dare think it's the answer to shrinkage. What dries those sweet-smelling clothes? The sun. You've traded the efficiency of your modern dryer for sun damage. And that perfect fit? Your dryer's a safer solution to perfection retention. Let's not be hasty, though, and set our favorites to the hottest setting for a quicker dry. Instead, use a medium or low setting and take your time. Your tee will be glad you did.
The Quest for Quality
See? We didn't shame you into hand washing your favorite shirt. Or nag you into hanging it outside. We never even once made you swear to read the laundering instructions tag on your tee, although they're there if you need to know. We actually don't believe in letting laundry rule your life. With a few life hacks, you can care for your clothes with ease. But why can we say that so self-assuredly? Because we carry quality brands we believe in.
The true quest is for quality. Not only can you find that holy grail of perfect fits here, they'll stay that way with minimal effort. The search is over. And as Monty Python would say, "And there was much rejoicing."
---
Related posts