Official T-Shirt Wholesaler Blog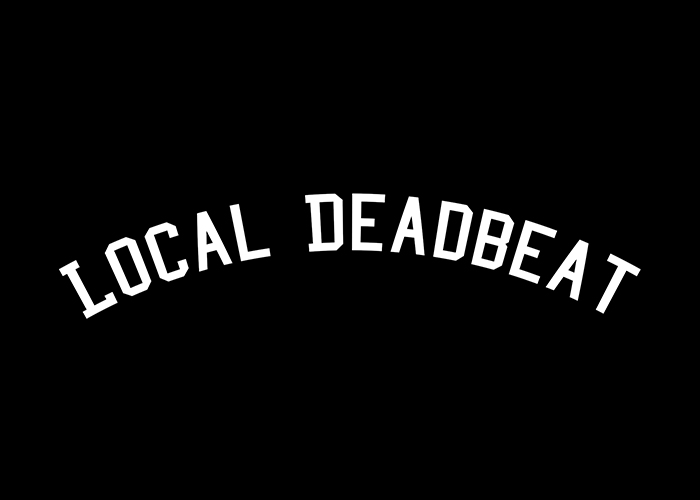 In our third installment of the Tier One Business Spotlight, I've had the pleasure in speaking with Matthew Ciaccio-Stevens of the Local Deadbeat Agency. Wittiness and creativity encompass each design, regardless of whether it is applied through printing onto a t-shirt, embroidered to a hat, pressed on to a button, or a drawing on a poster. Having a passion for music, his apparel company is closely knit to the Southern California music scene, promoting, hosting, and even investing in local talent. Let's take a closer look into this one of a kind apparel company with its close ties to the grassroots punk rock scene.
T-Shirt Wholesaler - How did the idea for your business come about?
Matthew Ciaccio-Stevens
As a college student studying marketing, we were always creating business plans and ideas for fictitious operations, and I always liked the idea of doing something with apparel. It was always funny to me because the professors would always say that the two businesses you should never start were opening your own restaurant or clothing business. I always wanted to do anything music related but never had the musical talent. I decided ultimately to call it Local Deadbeat Agency so I'd have the freedom to do a wide variety of projects under it, never limiting myself to just clothing.
T-Shirt Wholesaler - How did you come up with the name of your business?
Matthew Ciaccio-Stevens
It's funny because a friend's mom always hired me for various odd jobs, usually some handyman stuff or junk removal (I guess I was the only guy around with a truck) and I was sitting there cleaning out the garage of this couple thinking about making business cards for all the deadbeat jobs I do and it clicked. I was the Local Deadbeat. Naturally, the couple was very rude and the job was awful which was the last odd job I did before starting the Local Deadbeat Agency
T-Shirt Wholesaler - When did you start your business?
Matthew Ciaccio-Stevens
The official start date was September 25th, 2016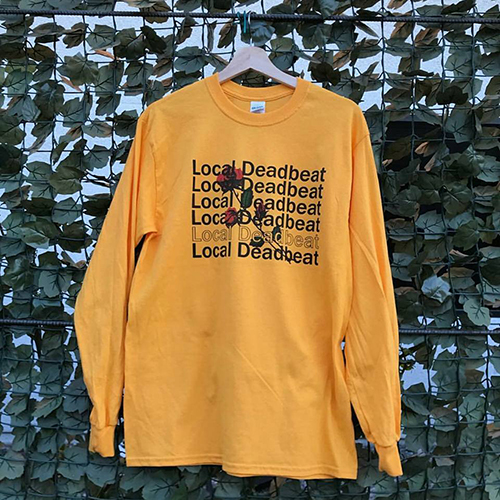 T-Shirt Wholesaler -Can you describe your business? Location, Size, Number of Employees, Etc?
Matthew Ciaccio-Stevens
The business is based out of Garden Grove, CA and is a party of one officially. I maintain all of the shipping, receiving, organization, booking calendar and whatever else I need to. Of course, my girlfriend is a huge help when I need it, and often is running our merch table at events when I can't.
T-Shirt Wholesaler - What motivates you?
Matthew Ciaccio-Stevens
I believe the motivation I receive from running Local Deadbeat Agency is founded every day after I wake up. It's one of those things that you decide you're going to do every day. I love being able to make a positive difference in people's lives and I really never thought that was something correlated with my company.
T-Shirt Wholesaler - Can you describe your typical customer?
Matthew Ciaccio-Stevens
Our demographic is primarily ages 18-24 and is diversely split, 50/50 Men and Women. One of our biggest and longtime stockists is Programme Skate & Sound in Fullerton, CA, which targets skaters, musicians and everything in between.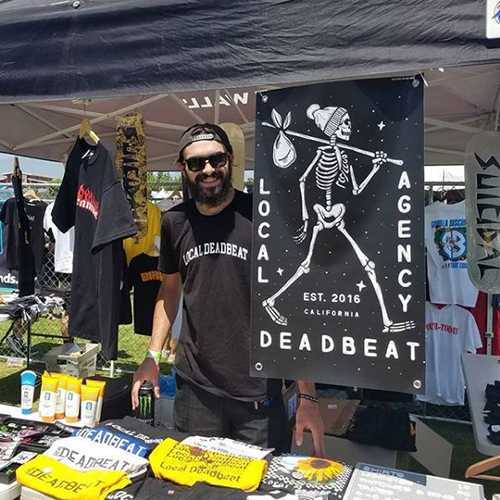 T-Shirt Wholesaler - What kind of culture exists in your organization and how did you establish it?
Matthew Ciaccio-Stevens
We work in-depth with the southern California music scene, with artists and venues which focus on punk, pop-punk, emo, hardcore and other various genres of music. We have been fortunate enough to vend the Vans Warped Tour the last two years, as well as It's Not Dead Fest.
T-Shirt Wholesaler - What have your biggest challenges been and how have you overcome them?
Matthew Ciaccio-Stevens
I'd say the biggest challenge was just getting a bigger social media following. Our demographic focuses on follower/like counts more than anything.
T-Shirt Wholesaler - What sets your business apart from the competition?
Matthew Ciaccio-Stevens
It's hard not to be just another t-shirt company. I believe it's our work with music that sets us apart from the rest. While producing our own apparel, we produce music (tapes, CDs, etc) for bands, host concerts and benefit shows for various charities and overall the personal touches of it. Since this is a one-man operation I do my best to show that we aren't just some big company. I'm a student, who works a 40 hour week to come home and work on orders after I finish my homework.
T-Shirt Wholesaler - How do you define business success? Is it money? Freedom? Influence? Creative expression? Something Else?
Matthew Ciaccio-Stevens
If you would've asked me this two years ago when I started, I definitely would've said money. I can't say I feel the same today. Running this outlet has shown me that there's more to a business than just making money. I believe it's how someone uses their outlet that defines how successful they really are. While I've made money for my company, I've also been able to help raise thousands of dollars for various charities. I've also been able to use some of the profits to fund bands that might not have been able to fund themselves.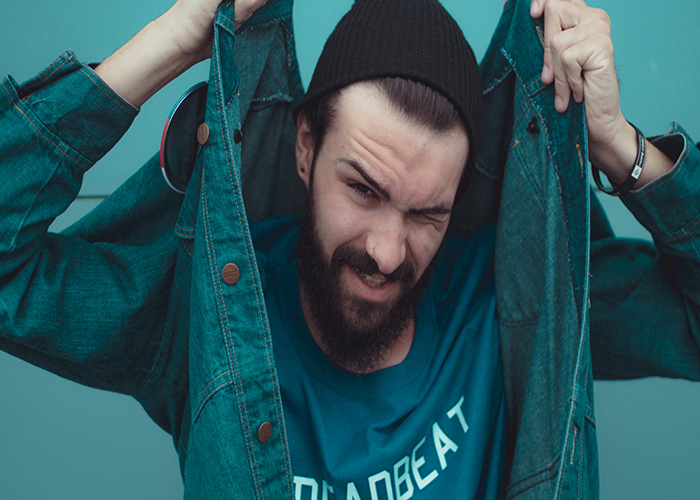 I'd like to thank Matthew for taking the time to share his story with all of us. If you are interested in keeping up to date on his latest designs, whereabouts, or his next music compilation, you can check him out on his website, Facebook, Instagram, or Twitter channels.


CLICK HERE to sign up for our Emails to Receive Coupons and other Savings
---
Related posts