Official T-Shirt Wholesaler Blog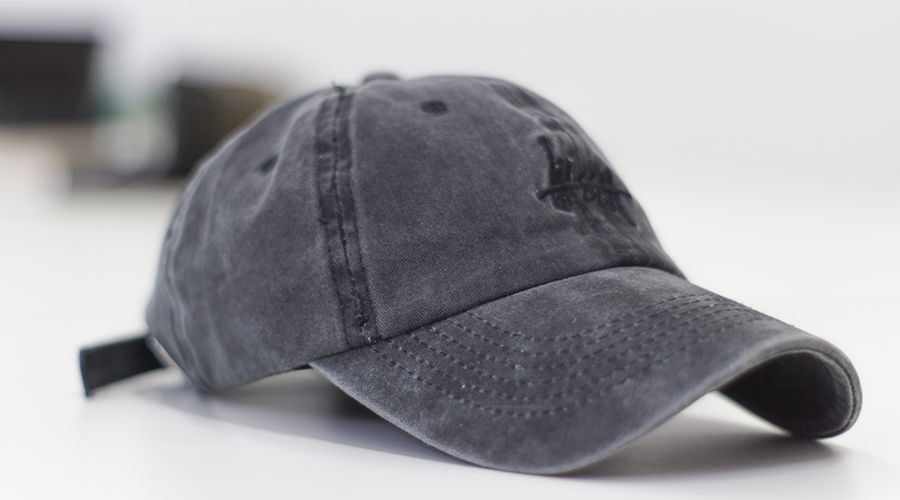 From fishing to festivals to high fashion, it's on everyone's minds. Well, not minds, but heads, and that's the dad hat. The dad hat is having a moment right now, and if by moment you mean permanently cemented in history, yes, a major moment.
Of course you've heard of the DAD HAT, which is a low-profile (shorter crown), unstructured 6-panel baseball cap, with a curved bill and the infamous "buckle-type" rear closure. Yes, in fact, more than anything, you've probably read about how the dad hat is making a comeback. Except here's the thing. Dad hats have never gone away since their start. People just keep writing more and more about how hot they are. Like us, right now. But dad hats? This is a movement.
Father Knows Best
Dads, you get such a bum deal in this. Why are they called dad hats? Well, the truth is somewhat murky. Some say it's just some fancy marketing ploy, but "dad hat" isn't the flashiest term for an ad exec to put on his or her résumé, no.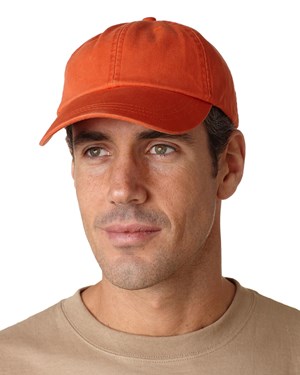 Others say that during the '90s, the birth of the dad hat, there were just baseball caps and flat-brims, and the only ones rockin' the hats we now know as dad hats were, well, literally dads.
But truth is, the dad hat is a knock on our dear ol' pops. Remember the short-lived season of the "dad sneaker"? We hope not. Celebs wore the clunky white monstrosities with the same chagrin as the dad hat, except that dad sneakers were awful and already are ancient history. Dad shoes were thusly dubbed because they were tragically uncool. The dad hat got a similar start. What was supposed to be a slight on the worn-and-torn look of a hat a dad might wear? Yeah, that took on a life of its own. So, dads. We're sorry. You're the ones we mock mercilessly for your dad jokes while secretly coveting your broken-in tees, soft flannels, and now your comfortable hats. We're stealing your hats now, and sometimes even your corny dad jokes, too. We'd love to say someone coined the term dad hat because of their dependability and ultra-cool look. And you know what? We will. The Adams AD969 6-Panel Low-Profile Washed Pigment-Dyed baseball cap is what we think of when we envision a dad hat, and it's no diss on dads at all. In fact, thanks, dads, for all the inspiration.
Deconstructing Dad
Sure, we've hit on why it's called a dad hat, but what are the origins of the first dad hat? It's time to construct—or deconstruct—how the dad hat came to be.
What is a dad hat? As previously mentioned, a dad hat is a baseball cap that has a curved bill, is low-profile (sits up higher on your head), has 6-panels, is unstructured, and closes in the rear with a "buckle-type" closure. Sounds so simple, right? Except the industry didn't make dad hats for us; we made them for ourselves.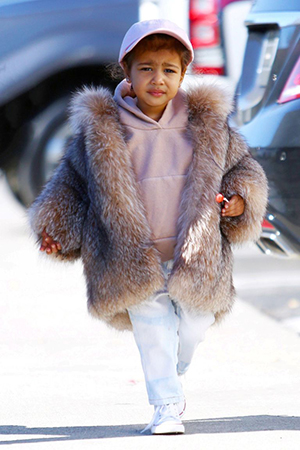 Before the dad hat, the headgear on the streets were pro-style baseball caps or flat-brimmed snapbacks, until one of our favorite decades came along. The '90s were a distressing time—literally. People loved to shred their jeans, their flannels, their combat boots. While the distressed look took off, it was only a matter of time before anyone attacking their apparel to give it that worn-and-torn look would turn toward caps. And that's exactly what happened.
Those high-profile baseball caps and flat-brimmed snapbacks just screamed new. Buckram is the stiff fabric that makes traditional caps stand up so straight and tall. Cool kids began slicing that material right out of the front seam of their caps. And they weren't done deconstructing yet. A straight brim? Relax, man. Achieving even more of that beginning dad hat fit meant curving the brim. If you ever wrapped rubber bands around your brim to break in a curve, kudos, you helped define the dad cap culture.
The look and feel was intentionally comfortable, relaxed and laid back. It was, and is, the antithesis to the stuffy other caps on the market. And the fashion industry took notice. All of a sudden, we have the near-famous pic of Kanye West's toddler in a fur coat and dad hat. Dang, that's a dad hat done right. But we're getting way ahead of ourselves.
Do you know why dads already had caps like that? They actually wore their hats to their near breaking point, far before anyone thought of intentionally distressing apparel. Dads actually earned their dad hats. Hats off to them.
Who's Your Daddy?
The dad hats of today are now among the most popular headwear choices. No more slicing and dicing. They come preassembled now. Or disassembled, we guess. But who's wearing dad hats, and why? Dad hats are the most sought-out cap now because anyone can wear them, for any reason. But here's who's who.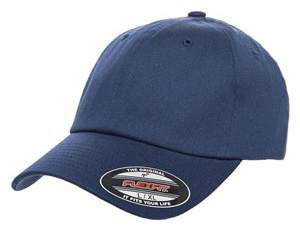 The Purist
Dad hats are the workhorse of hats. They can be tightly wadded up and thrown into a tackle box or backpack. The people who love dad hats for this reason are completely utilitarian. They're the type who want the sun out of their face, their hair out of their eyes. They have things to do, and their dad hat is their constant companion. As the most forgiving of caps, dad hats hit the washing machine and dryer like an athlete hits the shower after a good game. They're that durable. So wash that campfire smell out your dad hat, weekend warrior. It'll be ready for you come next Saturday again. We'd recommend the FlexFit Y6745 Cotton Twill Dad Hat for you. In a nice cotton-spandex blend, we can already envision you folding it up into your jacket pocket for your next great adventure.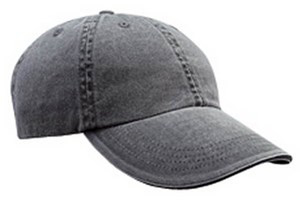 Comfort King or Queen
Maybe you don't need a cap for a day out on the lake or for a run, but for you, it finishes your look. You're best spotted in a tee and jeans, but it's incomplete without a dad hat to tie it all together. There's something about the casual look of a dad hat that somehow ups what might otherwise be a bland and boring look. And if you're having a bad hair day, too? The dad hat's got you covered, literally. With the pigment-dye giving it a slightly worn look, we'd love the the Authentic Pigment 1910 Pigment-Dyed baseball cap on you. Distressed is best when it comes to a cool and casual look.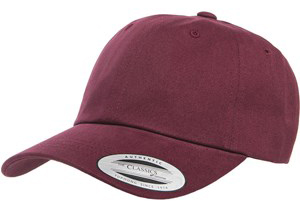 The Cool Kid
Dad hats were hot on the scene already, but if 2016 hit you hard, when the dad hat took off as a super trend, you're absolutely a cool kid. And you can keep your cool, because this trend isn't stopping anytime soon. Like your '90s kid predecessor, you never want to look like you're trying to hard. It's not cool to look too cool, cool? But here's where you pave your own way from that '90s age. You take that high-fashion look and purposely plop a dad hat on your head. You smack of irony, and quite purposely. Feeling too glam with an evening dress? Pop on a dad hat to cool off that cool. Think we're kidding? Our favorite celebs are doing exactly this. We'd really love to dress you up—or down—with the bright colors of our Yupoong 6245PT Adult Peached Cotton Twill Dad Hat. Following trends, we want your hat to pop with color. Also, you'll want to wear your dad hat a little looser. We've got your cool covered.
Highs and Lows
No, we're not talking about dad hats having any highs or lows, because with a dad hat, it's all highs. We're talking about price point. High fashion even has its hand in dad hats. Designers like Gucci, Dolce & Gabbana, Givenchy, Burberry and Fendi are all willing to sell you their versions of the dad hat, for a couple hundred dollars. Guess what? We're not. Keep your hundreds of dollars and the high-fashion look with our brands, like FlexFit, Yupoong, Sportsman and Valucap. For even more, like our bestselling Richardson dad hats, check out our sister site at BlankCaps.com. We want to keep you fashionable—or out fishing—without the markup.
Dad Hats Really Meme It
What's the most popular dad hat of the moment, you might ask? Dad hats that read "DAD." Yes, we just got to the part that'll keep the dad hat trend alive and well. We mentioned we offer dad hats at low prices. Because of that low cost, dad hats being tagged for quick embroidery. Another popular dad hat right now is the Jordan Crying dad hat. What's the Jordan Crying? It's a cult classic in the meme world. This is where cost meets the ultimate crossover. Because of the dad hat's low price point, accessibility, popularity, and ease of embroidery, the hottest hats are cropping up almost as fast as people are actually creating memes. No computer? No problem! (Although we are wondering how you're reading this right now.) Never miss the latest hot meme again because it's coming to you courtesy of a dad hat.
While dad hats are having their moment with trendy embroidery work, they work well with any logowear, as well. Because of that soft, unstructured crown, they're a billboard for anyone's imagination. Or, keep it simple and enjoy the colors and patterns of a blank dad hat—and just share your memes on social media.
A Fashionable Future
One of the biggest searches online about dad hats is if they're still in. The fact that we continue to question their popularity over the years goes to show that the dad hat has permanently made its way into our wardrobe. And that took dad-ication. Sorry, you didn't think we'd miss the opportunity to use a good dad joke, did you? You won't be sorry in trying a dad hat, though. It's now the hat for everyone. Take a dad hat out on the town or spend the weekend in one on a stream. You'll find out what everyone, not just dads, are raving about.
Hey, thanks for the read! If you love our blog, you should totally sign up for our emails chock-full of coupons, savings and more awesome content from us here at T-Shirt Wholesaler. That's what you came here for, right?
---
Related posts