T-Shirts

>

Style# 01070C1
Unisex Go-To T-Shirt
Item# AA1070
Unisex Go-To T-Shirt
Item# AA1070
Alternative Apparel 01070C1
Alternative Apparel products purchased from Broder must be sold only with embellishment. Sale of Alternative Apparel on the internet or elsewhere without embellishment is strictly forbidden. Failing to comply with these policies will result in loss of privileges for selling this brand.
Customer Reviews
Customers Also Bought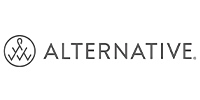 About Alternative Apparel
At the core of Alternative Apparel, you will find creativity and passion. Our designs begin with an inspiration, materialize into conceptual sketches, and evolve into a t-shirt that finds its true meaning with the individual who wears it.