Tie-Dye

>

Style# CD877Y
Tie-Dye CD877Y Youth 8.5 oz. Tie-Dyed Pullover Hoodie
Item# CD877Y
Tie-Dye CD877Y Youth 8.5 oz. Tie-Dyed Pullover Hoodie
Item# CD877Y
Description
80% cotton, 20% polyester; hand-dyed color combinations; no two are exactly alike; wash separately; Tie-Dye fabric infuses each garment with unique character. Please allow for slight color variations.
Companion Styles
Customers Also Bought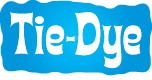 About Tie-Dye
The Tie-Dye brand of t-shirts and hoodies offers many different colors and variations of the finest tye-dyed clothing. Each Tie-Dye t-shirt and hoodie is nostalgically unique as no two shirts are exactly alike, giving each shirt its own unique character.