Official T-Shirt Wholesaler Blog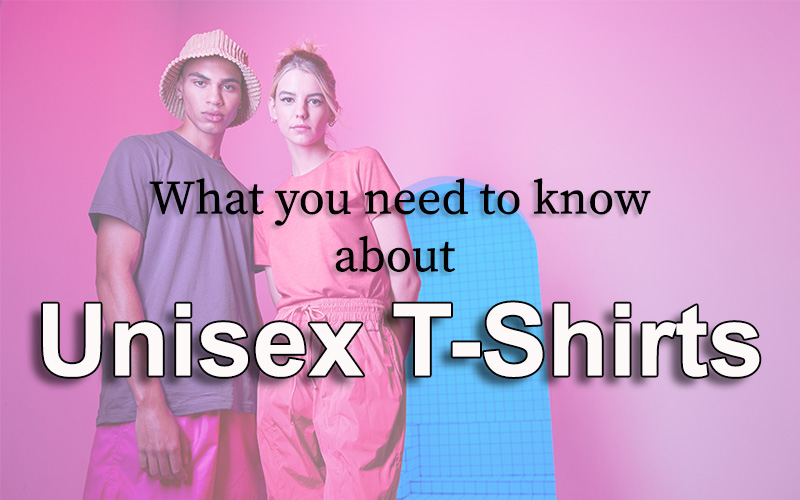 If you have followed our blog for any amount of time, you know we love our t-shirts. There's nothing like that perfect fit that makes you feel right at home. Of course, not all t-shirts are made with the same fit or quality. When you're looking for a tee that can work for a wide range of folks, unisex t-shirts are the go-to choice. But what are these universal shirts? What makes them different from men's t-shirts or women's t-shirts?
Fortunately, T-Shirt Wholesaler is more than a top wholesale clothing retailer and has the inside scoop on all the apparel info you need. We'll cover what a unisex t-shirt is, how to navigate a unisex t-shirt size chart, and some of the brands we love.
A Unisex T-Shirt Defined
A unisex t-shirt is designed to fit both men and women comfortably. Unlike a contoured women's shirt, a unisex shirt will have a less-defined taper to accommodate all genders. While a male t-shirt will have some definition in the shoulders and arms, a unisex t-shirt will have a less specific form.
For example, this Gildan unisex t-shirt will have a less defined chest than a woman's t-shirt. The arms and shoulders are also pulled back a bit from a standard men's t-shirt. This accommodating design makes this Gildan unisex t-shirt a prime example of the differences in form.
How to Read a Unisex T-Shirt Size Chart
So if a unisex t-shirt is wearable by both men and women, how the heck do you get the right size for both? Luckily, reading a unisex t-shirt size chart is not that complicated. Unlike women's blouse sizes, unisex t-shirts are categorized by the same measure as other tees. This means that the range of small to 5XL is the same as any other t-shirt size.
If you are shopping for a large group, the sizes on a unisex t-shirt size chart are universal. You don't have to worry about converting between size charts.
Brands We Love for Unisex T-Shirts
Of course, we are all about the brands. We've already mentioned a tremendous Gildan unisex t-shirt, but we offer many other options. Let's take a look at some of the brands we offer that we know you'll love.
Bella + Canvas: One of our undeniable favorite brands is Bella + Canvas. Our lineup of Bella + Canvas unisex t-shirts holds several proven crowd-pleasers. Whether you're looking for a classic white unisex t-shirt for a tye-dying project or a more colorful option, you can't go wrong with a Bella + Canvas t-shirt.
Threadfast Apparel: This emerging brand has a several unisex t-shirt options ranging from the popular and very soft 102A tri-blend short sleeve t-shirt to the versatile long sleeve 60/40 cotton/poly 100LS t-shirt.
Next Level Apparel: The name really says it all with these Next Level Apparel unisex tees. With a wide range of sizes and color options, you can find the perfect t-shirts for your whole crew.
Find the Perfect Unisex T-Shirt
We could go on and on about all the unisex t-shirts we love, but we'll let you see for yourself how great they are. Check out our full line-up of unisex t-shirts today and get the right fit for everyone.
---
Related posts